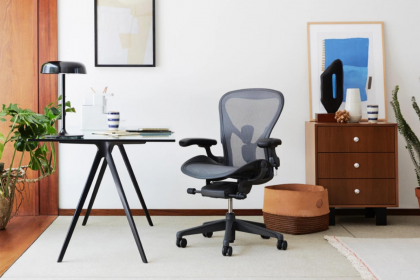 With the spread of Coronavirus, we have seen a big shift in the way we live, work and interact with our environment and community. Needless to say, the effect on our environments and homes have been colossal. Not only do we find ourselves spending more and more time at home, we are juggling our daily routine, work, exercise schedule, children's education and interaction with our loved ones, often all within the same space.
We really are all in this together though and regardless of the role you play at work or within your family, some of the issues you may be experiencing are universal. Do any of these challenges ring true to you?
Becoming more adaptable

Staying entertained and practising mindfulness

Staying productive

Staying connected

Exploring new ways of working and work-sharing

Remote learning and participating in virtual meetings

Homeschooling, exploring new ways of entertaining children

Staying entertained and practising mindfulness
It is a rare time in history that has the potential to change the lifestyles and daily routines of millions so rapidly and drastically. While some of the changes might be temporary, some are certainly here to stay. As we adapt to challenges, it is important our home environments reflect our evolving lifestyles to maintain a sense of balance and remain centred and happy at home.
If you would like to talk to someone about how to adapt your house Polina would be more than happy to do so. You can view her projects here. 
Home Landscape
Natural light does wonders when it comes to making a space enjoyable during the day. The more access you have to natural light in spaces you frequently occupy, the more pleasant your environment will be. Positioning a desk in close proximity to a window or having a light-flooded living space are great ways to enhance your home environment.
If you are lucky to have a courtyard, make sure to take full advantage of the outdoor space and regularly go outside for your breaks. Access to views will also keep you engaged and entertained throughout the day. If you are less fortunate, creating a vibrant stimulating interior décor will add similar value. Beautiful artwork, textured soft furnishing, elegant furniture will all stimulate your senses and give your eye something to rest on!
Air quality is key when spending long stretches of time at home. Frequently opening your windows to invite fresh air in and ensure sufficient ventilation will dramatically improve your air quality and make the space feel healthy.
Zoning your home to establish dedicated spaces for work, rest and play is key! It will help you stay productive and efficient and aid in creating a better work life balance. Where space is tight, think of areas that can have a dual function and allow flexibility. An island bench that can serve as a dining table or a bedroom that can double as a study are good examples of flexible multipurpose spaces.
A Dedicated Home Office
What will the future of working look like? The experts are calling this time 'a global forced experiment in working-from-home (WFH)'. If the experiment goes well, we might be seeing a slowdown in excessive production, a move away from the 9-5 approach to working and an overall improvement in the relationship between us and the workplace.
To ensure you are staying productive, create a good level of separation between you and the distractions you are facing at home. Being able to retreat into your study and close the door will ensure you stay focused and productive during your working hours.
Having an ergonomic setup within your home with an office desk, a comfortable office chair and some adequate storage will mitigate any physical pain or discomfort you might experience comparative to working at your dining table or hunched over an island bench for long periods of time.
Fast internet and access to power can help streamline digital activity now required to occur within our homes.
Technology
Technology could serve as our catalyst for meaningful change. Automated and touch-free technology like hands-free taps, sanitary fixtures or handles, can help lessen the transmission of germs not just at home but when using common areas and public amenities.
Dedicated hand sanitising and hand washing stations will also aid in promoting cleanliness. Investing in hygienic antibacterial surfaces is a good idea if you are in the process of renovating or remodelling.
You can also view projects that Spencer Constructions have completed here
A Dedicated Home Gym
Staying fit and practising mindfulness is especially important when the boundaries between work life and personal life are blurred. It is easy to slip into an unhealthy routine when leaving home becomes quite a rare occasion.
Having a multipurpose space in your home or a dedicated exercise space will give you room to retreat and keep your body and soul nourished.
If you are developing a property or renovating, consider including a room that can be used as a dedicated home gym or a meditation space. This can also double as a space for anyone with special interests or hobbies like dancing, music, art or gaming to name a few.
Wondering if you are WFH ready? Use this checklist to help determine what you may be missing!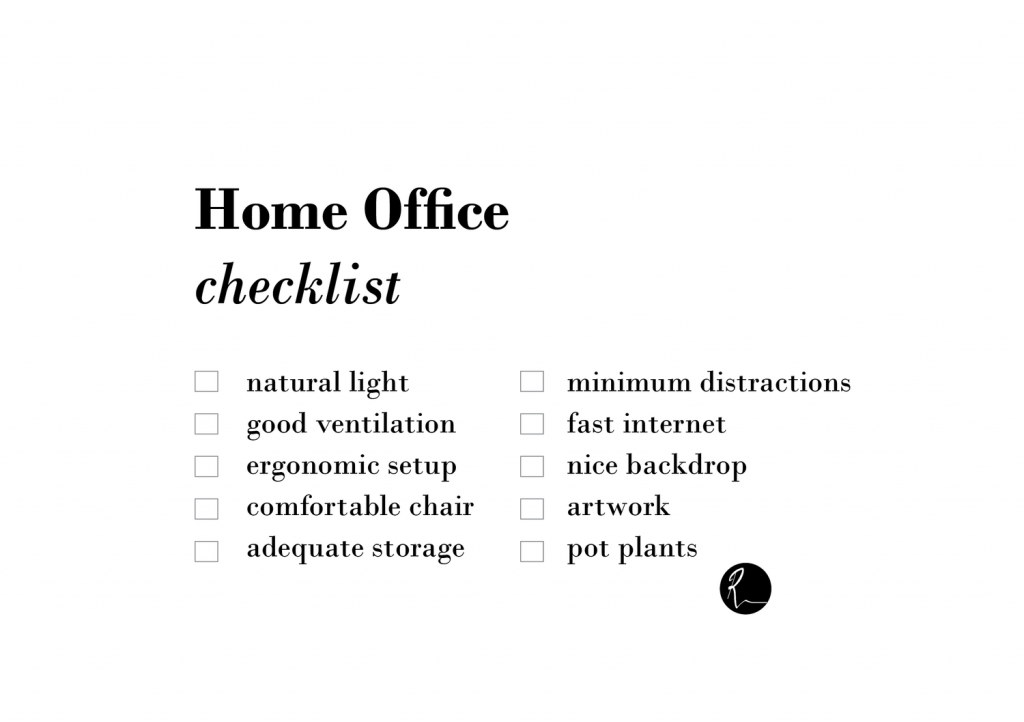 Needing a little help getting your home WFH ready?
Take a look at E-design, I can help you assess and prioritise your interior works to ensure you spend wisely and create a space you absolutely love. With the E-Design package you can enjoy expert help at a fraction of the cost!
Blog By: Polina Radchenko